Dietary Guidance
The nutritional requirements of our pets change based on their breed, size, age and general state of health. Because there is such a diversity in the dietary needs of our pets, our vets are proud to offer dietary counselling to our clients in order to help them find the food that works best for their four-legged friends. 
We offer a wide range of veterinarian-exclusive food formulas using high-quality ingredients, strict quality controls that are based on extensive research into pet nutrition. 
We look for a long-established company that has developed unmatched expertise in their field. We also appreciate a company that gives us scientific and medical support by providing access to research and specialists for consultation about our patients if needed.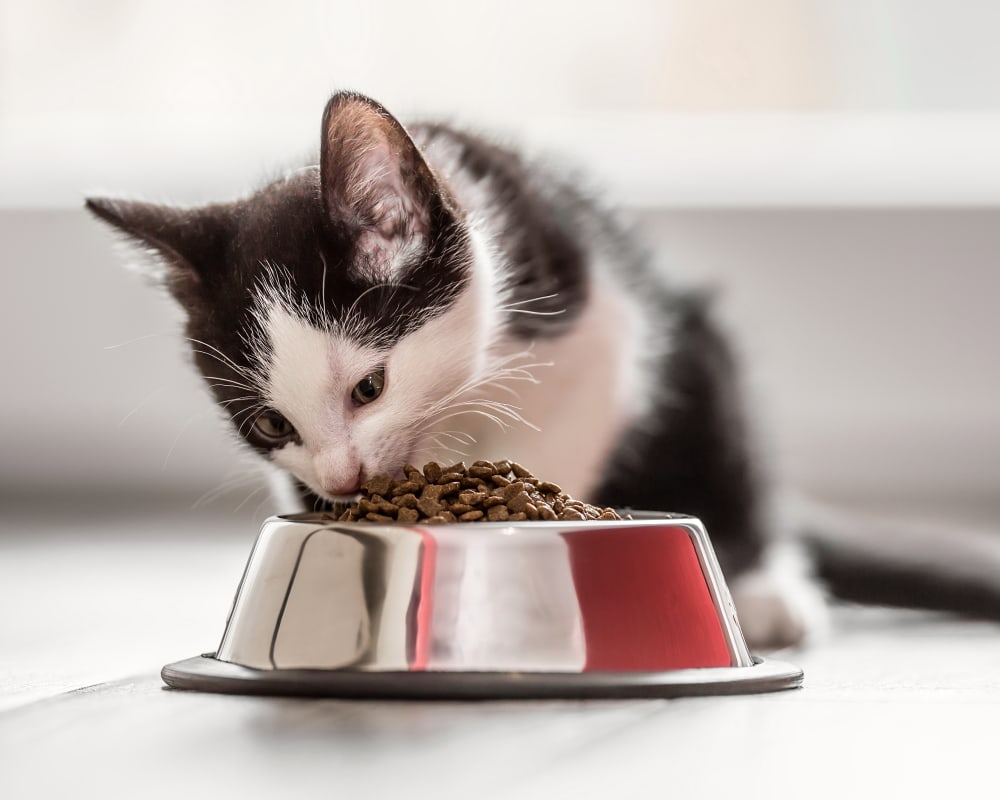 Debunking Dietary Myths
There is a lot of common misinformation spread about the importance of certain aspects of our pets' diets. Here are a few examples of untrue beliefs that are commonly held about the ways we should be feeding our companions. 
Contact us and book a nutritional consultation to learn more about the importance of the food you feed your pet every day.
The Meat-First Myth
A common belief is that foods listing meat as their first ingredient are better than those that don't. However, "meat-first" foods may not actually have meat as their main ingredient and often can fail to meet the dietary needs of omnivores like dogs. 
The By-Product Myth
You may have heard that by-products are "bad" ingredients that shouldn't be included in your food. Often, however, these ingredients are nutrient-rich organ meats, connective tissues, lard, eggs, tongue, marrow and more. In a balanced formula, these ingredients can provide excellent nutritional value.
The Raw Food Myth
Raw food can often put both you and your pet at risk of food-borne illnesses like intestinal parasites or salmonella. Raw diets are often quite unbalanced and unhealthy in the long run for your pups as well. 
The Corn Myth
One of the most common pet food myths is that corn is a "bad" ingredient.  In reality, corn is a great nutritional package.  It is a source of highly digestible protein and provides fibres essential to digestive health. It's also an excellent source of B complex vitamins, vitamin E and vitamin A, as well minerals including zinc and manganese.
Nutritional Resources
Take a look at the following informational resources if you would like to learn more about pet nutrition.